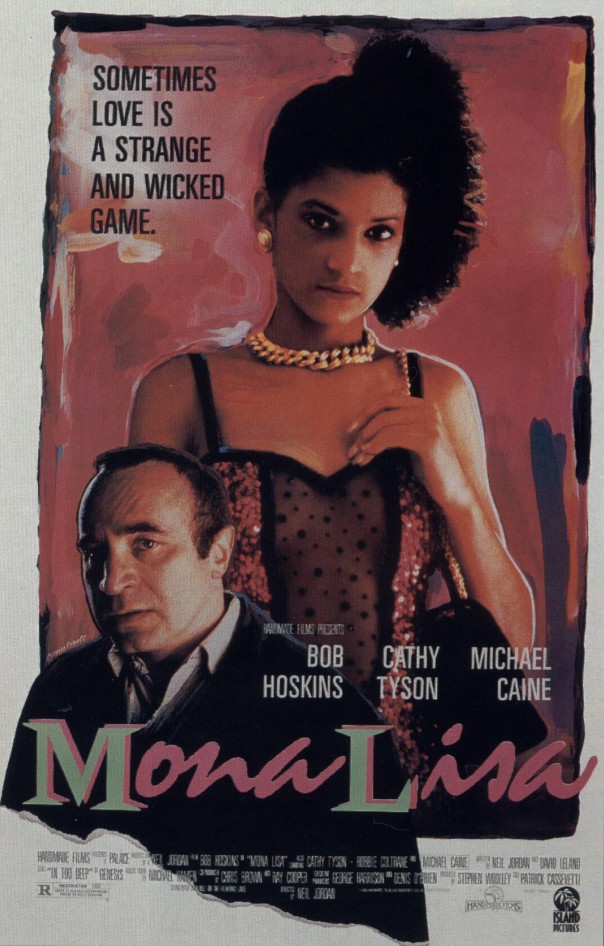 Mona Lisa, directed by Neil Jordan, is a grim fairy tale set in the streets of London. Bob Hoskins plays the recently freed from prison George who is given the dubious task, by his old boss (Michael Caine) of transporting around the enigmatic call girl Simone, played by Cathy Tyson. As the film progresses, we watch as George falls further into love with Simone. This infatuation with Simone is the main underlying point to the film. George spends his time searching for a 15 year old prostitute Simone once cared for while she walked the hard streets. What follows when he finds her and reveals his love for Simone is tragic.
Neil Jordan paints a dark picture of the London underworld, portraying it to be more evil than the average viewer may think it could be. The three main performances of this film are all brilliant. They took help portray the heartbreak and desperation of people put into these situations. Bob Hoskins' performance as George is among the best of his time. Michael Caine's character is downright evil and Caine projects this beaming sadistic character brightly. Cathy Tyson is stunningly beautiful and absolutely PERFECT for the role of Simone.
I'm finding it really hard to say too much about this film, even though I did enjoy it very, very much. It's just one you've got to see for yourself, I suppose. It carries a great, deep message at the heart of the film. George is a character who has an ex-wife who hates him and finds himself conveniently falling for the girl he's chauffeuring around. This film shows how tender love can be and how easy it is to have your emotions toyed with and completely wrecked. The film features sublime directing and top notch performances to boot. Mona Lisa is about as good as you can get in terms of dark romantic thrillers. Check this film out as soon as possible.
4.5 STARS OUT OF 5