Announced today from Paramount Home Entertainment is the news that David Fincher's
The Curious Case of Benjamin Button
will be getting a release from the Criterion Collection in both standard and Blu-ray formats on May 5th. The film will also be released as a standard 1-disc release.
According to the release from Paramount, the 2-disc Criterion Collection release will include a commentary by director David Fincher and a 4-part making of documentary that covers from the casting to the costumes and more.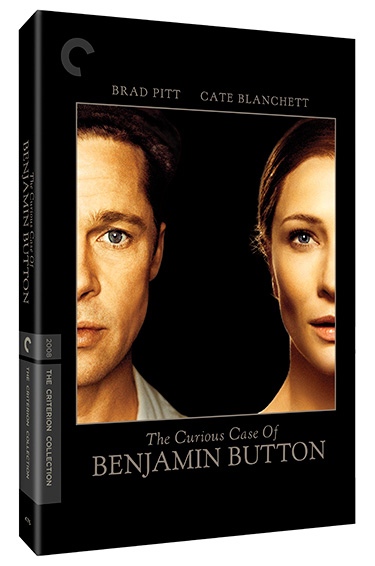 While the news isn't exactly revolutionary for the company that specializes in art house and foreign films, it is an unexpected announcement. It should do wonders for the company in terms of being able to pay the bills.
The company has a small history with releasing films of such notoriety. When Criterion was releasing Laserdiscs they distributed Fincher's film
Se7en
. Some of the other DVD releases from the company that stick out like sore thumbs amongst the numerous Ingmar Bergman and Akira Kurosawa films include films like
Armageddon
and
The Rock
.
One can only imagine Fincher must have had some pull with the studio to allow the rights to be given to Criterion for the 2-disc standard edition and Blu-ray releases. It's not a shattering development, but it definitely wasn't expected.